Each plant has a Reliability Specialist assigned and the support of our Monitoring Center, to work alongside field personnel and maximize the solution impact.
Our monitoring specialists provide 24/7 online support.
Their main objective is to perform a health check on each plant and analyze anomalies in variables to detect potential failures in real time.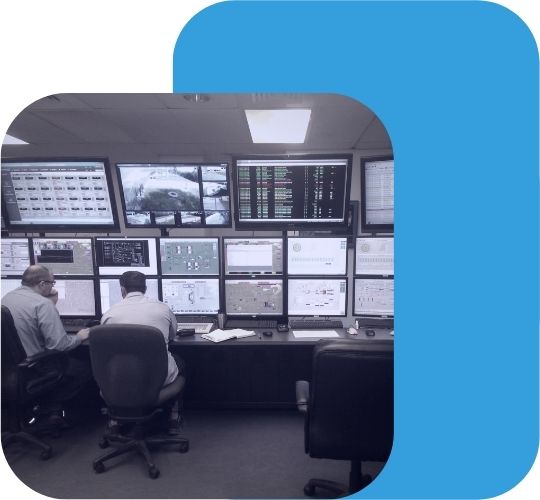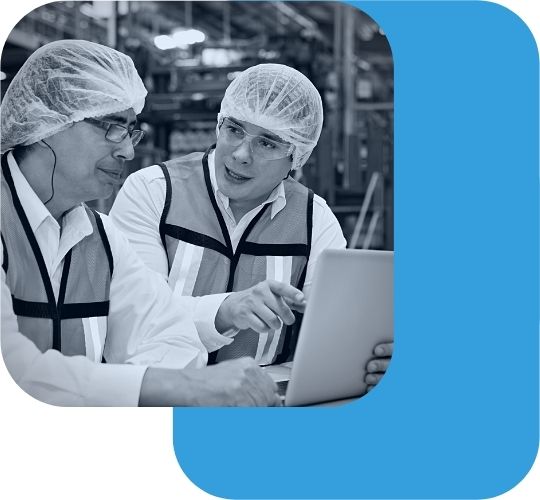 We have an expert team in Industrial Reliability certified according to ISO 18436 standards.
Their role is very important to detect particular needs and maximize the solution impact; they will coach the staff and give personalized attention.
We provide specific maintenance actions to be carried out for each asset, in order to enhance the day-to-day tasks of the field staff.
After carrying out these tasks, we audit corroborating whether the asset improved it performance, with visible changes in the state of health.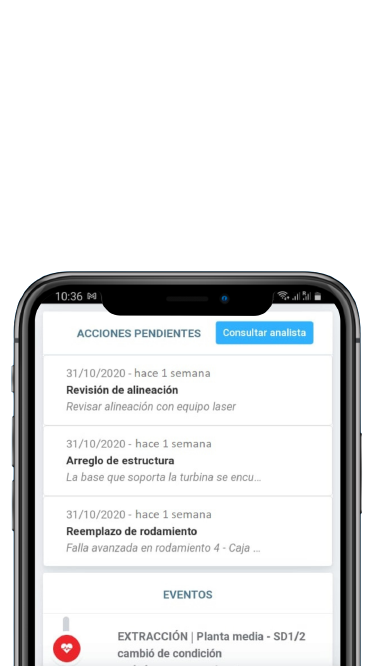 Increase The Availability Of Your Assets Thanks To Planned Maintenance
Do you want to optimize your entire operation?
Carry out a two weeks pilot in your most critical assets. This will showcase the value of our technology before you scale it to your whole operation.